Dave Hancock
wrote this on October 18th 2016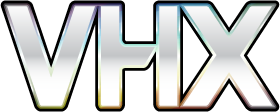 We are very excited to announce that our first custom branded apps for VHX are now live!
VHX contacted us a few months ago to suggest we develop apps for creators with VHX channels. They've opened their platform up to us and other third party developers through
their API
, which from our experience is rock solid.
So, if you own a VHX channel, we can now offer you and your subscribers a custom branded app at a very reasonable price.
Once your app is live, your subscribers will be able to sign in to unlock content, just like any other VHX app. It's super easy and all of your VHX videos are automatically synced to your app.
But that's not all! You can use our app builder to include text and mobile friendly websites into your app, to fully customize it for you and your subscribers. You can sell physical products, or include a private facebook group, or offer video conferencing...
Our first VHX app (Brett Larkin Yoga - Uplifted) has tons of functionality and so far the feedback from Brett's subscribers is that they love having all of Brett's mobile content in one easy-to-find location.
You can find Brett's app here:
If you have a VHX channel and are interested in launching your own app, we look forward to hearing from you!