VidApp Customer Spotlight: Yoga Plus by Psychetruth (The 2nd Largest Yoga YouTube Channel)
VidApp loves to support amazing yogis and yoga channels. So, we're excited to announce one of the latest VidAppers – Psychetruth. With over 700 million views to their name (and counting), they're officially the second largest yoga channel on YouTube with over 2.4 million subscribers! Psychetruth are renowned for their video content which features their skilled team of experts covering all things fitness and wellness.
"Every person has individual needs, so we have assembled a team of experts covering the full range of fitness and wellness topics, that are right for you." – Psychetruth.
The Yoga Plus by Psychetruth app / vid-app, offers a comprehensive library of premium 'on-demand' yoga videos that differentiates itself from their YouTube channel. The app seamlessly combines free and paid videos, separating them into 4 main sections/tabs: Featured, Yoga, Plus, and Teacher.
Now their audience can learn and practice yoga – from therapy and pain relief to chakra for achieving balance – wherever and whenever, all in the name of better health, relaxation, weight loss, flexibility and wellbeing.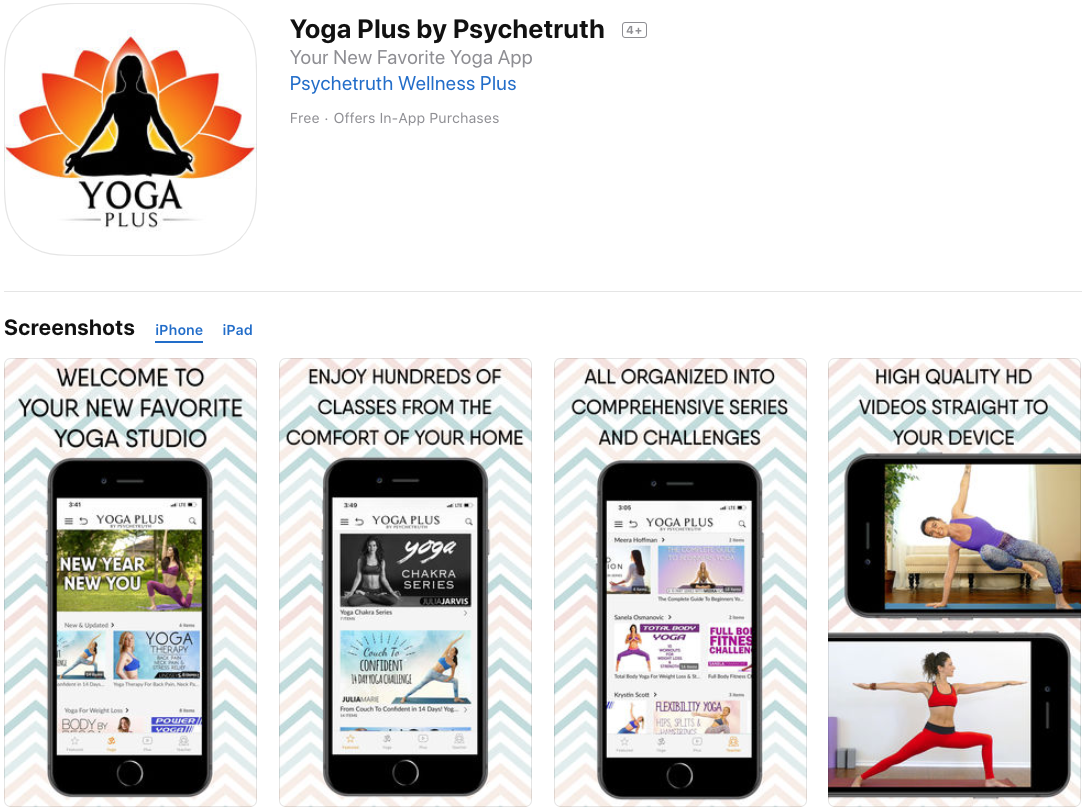 Pain Points
Previous experience with offshore developers who didn't specialize in mobile apps for video content or with OTT platforms

Looked at Vimeo OTT's app solution but found it to be a lot more expensive, with a lot less customization (i.e. all of their videos had to be in one section which would create a poor user experience due to their large library.)
"We have produced videos for almost a decade on YouTube and noticed that most views are coming from mobile devices. We have wanted to launch an app for a while, have tried a few companies, but we weren't pleased with the look or usability of their apps." – Psychetruth.
Needs
An app development partner who understood their channel and subscription service

Specialist integration with their VHX/Vimeo OTT channel so their in-app content was easy to manage and update

Affordable solution

Extra customization to create a great user experience
Results
Yoga Plus syncs with their VHX/Vimeo OTT channel making it easy for them to update and manage content across both their website and app simultaneously. The level of customizations really immerse their users and bring them closer to the Psychetruth brand. From creating their own in-app playlists, to secure video downloads for offline viewing, and mobile push notifications, their subscribers are in for a practice they'll love – wherever and whenever they wish!
"Previous app developers have been hard to reach, slow to respond and unable to provide the look and user experience we wanted. VidApp excelled in all these areas – ease of communication; prompt response to our questions; thorough answers and explanations of our options for layout, features, etc.  We have been pleased 100% of the way and are thrilled with the final product. I highly recommend VidApp." – Psychetruth.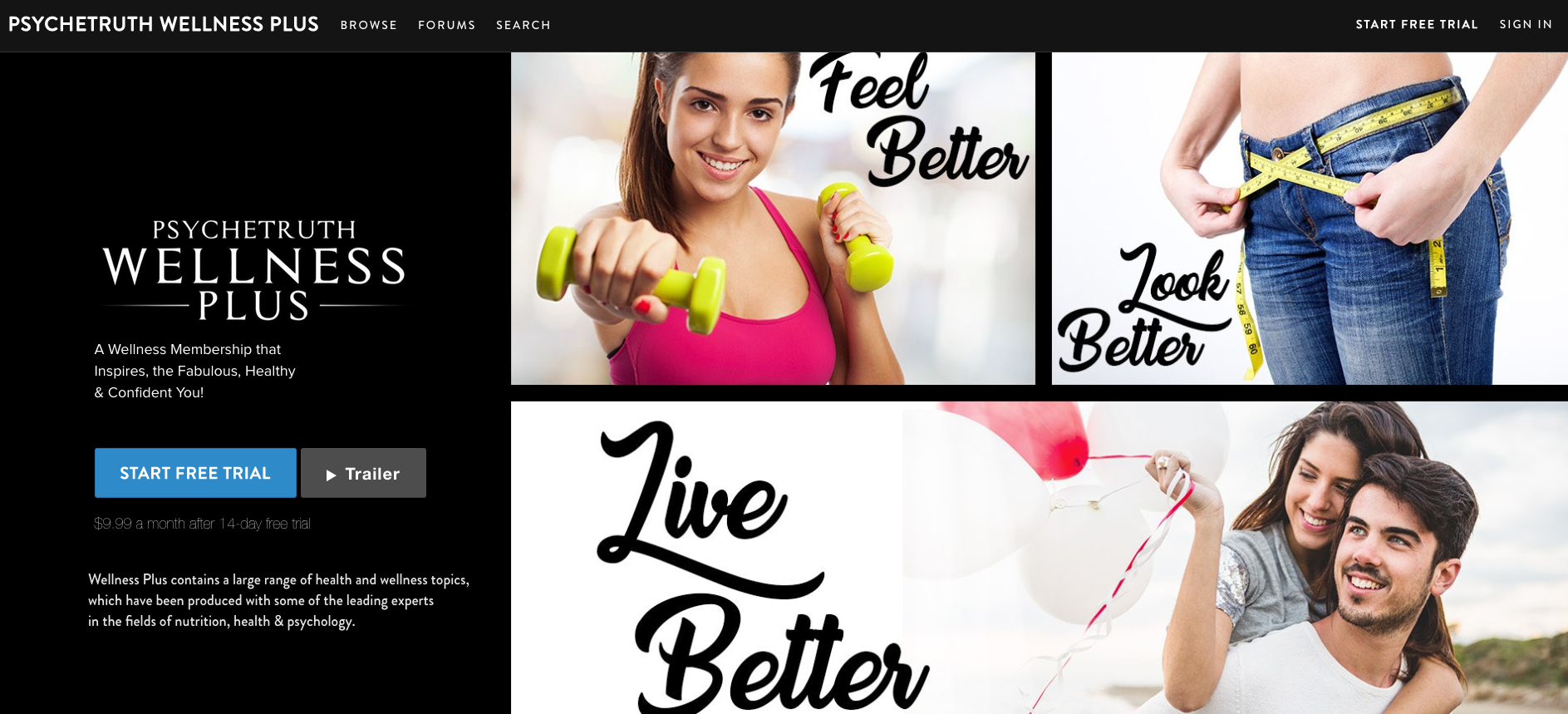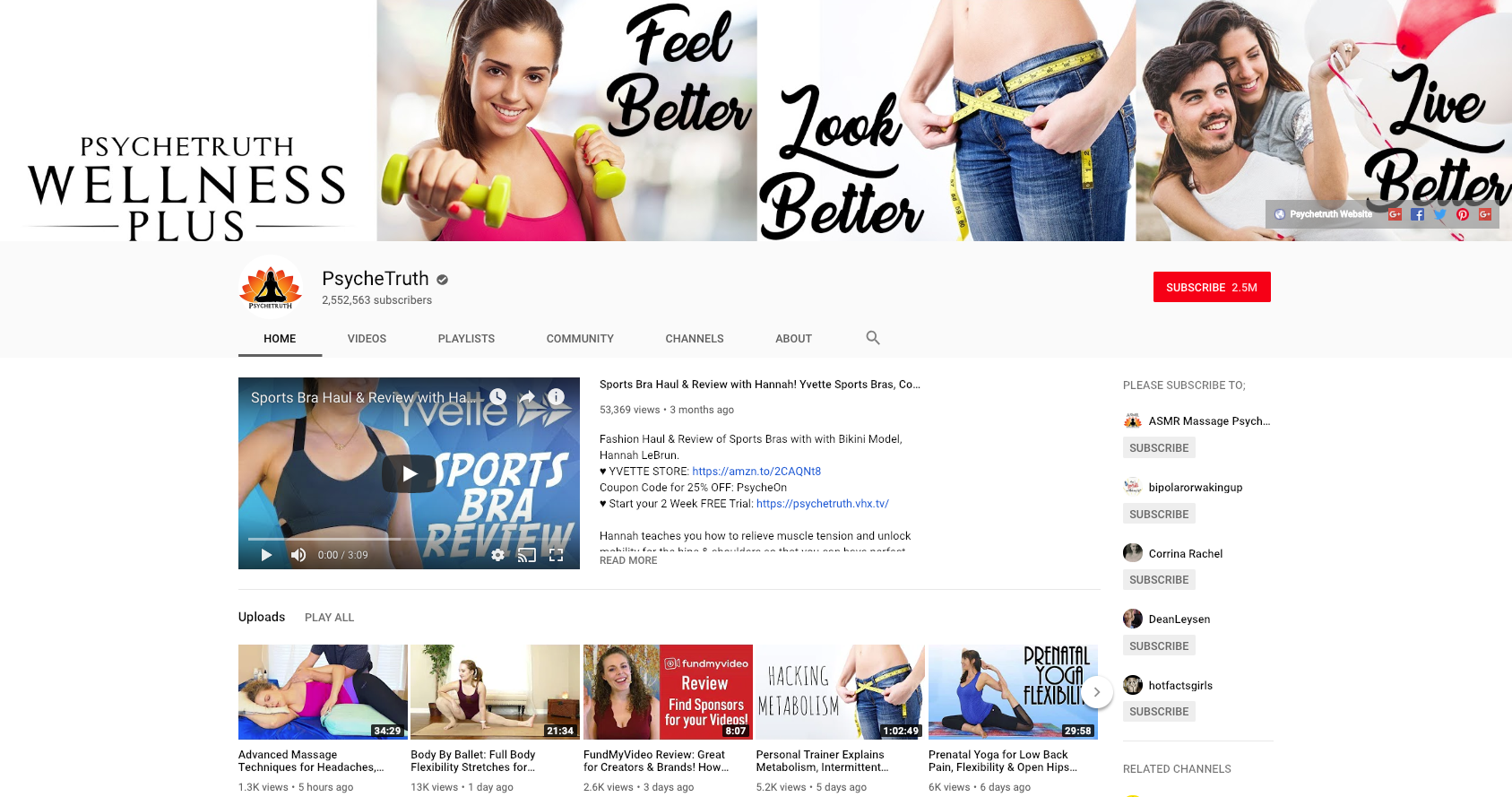 Check out the technical information or download the free Yoga Plus by Psychetruth iOS or Android app / vid-app below.

---
Technical Specs:
App platforms: iOS, Android, iPad and Android Tablet
Website, video, and membership platform: VHX/Vimeo OTT
In-app features:
Secure video downloads for offline viewing

Push notifications

Membership syncing

Downloads tab

Smart search

Podcasts