VidApp Customer Spotlight: Pilatesology, "The Gold Standard of Online Pilates"
At VidApp, we aim to empower experts and personalities to connect, motivate and inspire the world. With this mantra in mind, we're super excited to announce one of our latest app launches, Pilatesology! We've helped make Pilatesology's online channel available in the world's largest digital marketplaces, the App Stores, allowing them to grow and engage their audience on a new and exciting level!
Pilatesology 101
From small beginnings, Pilatesology was founded by Jack Coble and Alisa Wyatt with their mission to make Pilates both accessible and affordable, and surrounding it in an encouraging, supportive and all-around awesome community. They believed (and still do!) that the power of Pilates is in its teachers, so they brought together the best teachers in the world – some of who have been taught by the renowned father of pilates himself, Joseph Pilates.
Pilatesology is "the gold standard of online pilates." –

CBS News
With this vision and mission, Pilatesology has grown into one of the industry's leading online Pilates teaching sources, helping to upskill thousands of students and teachers from all over the world to improve both mind and body. As a credit to what they've built, they've even been hailed by CBS News as "the gold standard of online Pilates".
Learn a little bit about their journey with the VidApp Team below.
Pilatesology Pain Points
"We wanted to have an app that allowed the ability to download classes and watch offline. This is huge for us – since many of our classes are long workshops for teachers – so being able to download and watch on a plane or while commuting on train etc, was crucial. Our main competitor has an app that does this exact thing so we had many members asking for the same option." – Pilatesology
To continue to compete with other major Pilates channels, they knew they needed to reach their audience across all devices, access the App Stores, and give their audience a way to download their videos for offline viewing

Their WordPress website had customizations (i.e. Favorites playlists and tags) which meant other App Builders couldn't integrate or provide the specialty "video functionality" they needed

Their impressive content library (over 1,300 videos!) need to be translated into an app in such a way that their members could easily search and find classes

The team had 

explored custom app development but due to their WordPress site, had quotes that were extremely high

Lastly, they had had previous poor experiences with cheap app development resulting in an unsatisfactory Roku channel

VidApp Solutions and Features
"Our goal for all of our clients, is to take their channel / membership site and translate it into a Native mobile experience that is familiar to their members – yet excitingly new" – VidApp

WordPress Integration
The Pilatesology app / vid-app has similar sections to their site and is integrated with their WordPress backend to make it easy for them to update their apps with any new content

In-App Filtering
Keeping their members' experience front-of-mind we included advanced "In-App Filtering" that integrates with their WordPress backend to match the filter experience on their site, as well as "Smart Search" functionality so users can easily navigate their >1,300 videos

Secure Downloads for Offline Viewing
Offline downloads are front and center to provide a true "on-demand experience" so their members can watch and practice anywhere and anytime

"Offline access to our classes and the integration from our website to the app are our favorite features. Having a seamless experience between the two is really amazing!" – Pilatesology

Playlisting
"Favorites" Playlists are fully integrated so a member can "Favorite" a video on their website or inside their app and it syncs across all platforms


In-App Transactions
In-App Transactions – By integrating their apps with their WordPress membership plugin (MemberPress), they're now able to sell their subscriptions in the App Store and capitalize on Apple & Android's "one-touch" in-app purchases

Cost Effective
VidApp's setup costs were a fraction compared to traditional developers so their apps were affordable


A True App Partner
And, we're in it for the long-haul!  Our monthly support plan means we keep the apps updated and maintained in the App Stores, and make sure they never become outdated with quarterly design and feature upgrades
"After our first phone call with the VidApp team, I knew it was going to be a home run (and not just because they are Kiwis!) I could tell they were really keen on making it work with our website. I found all our conversations really honest, straightforward and transparent in terms of cost and technology and what we could expect at launch. The team worked really hard and did a wonderful job." – Pilatesology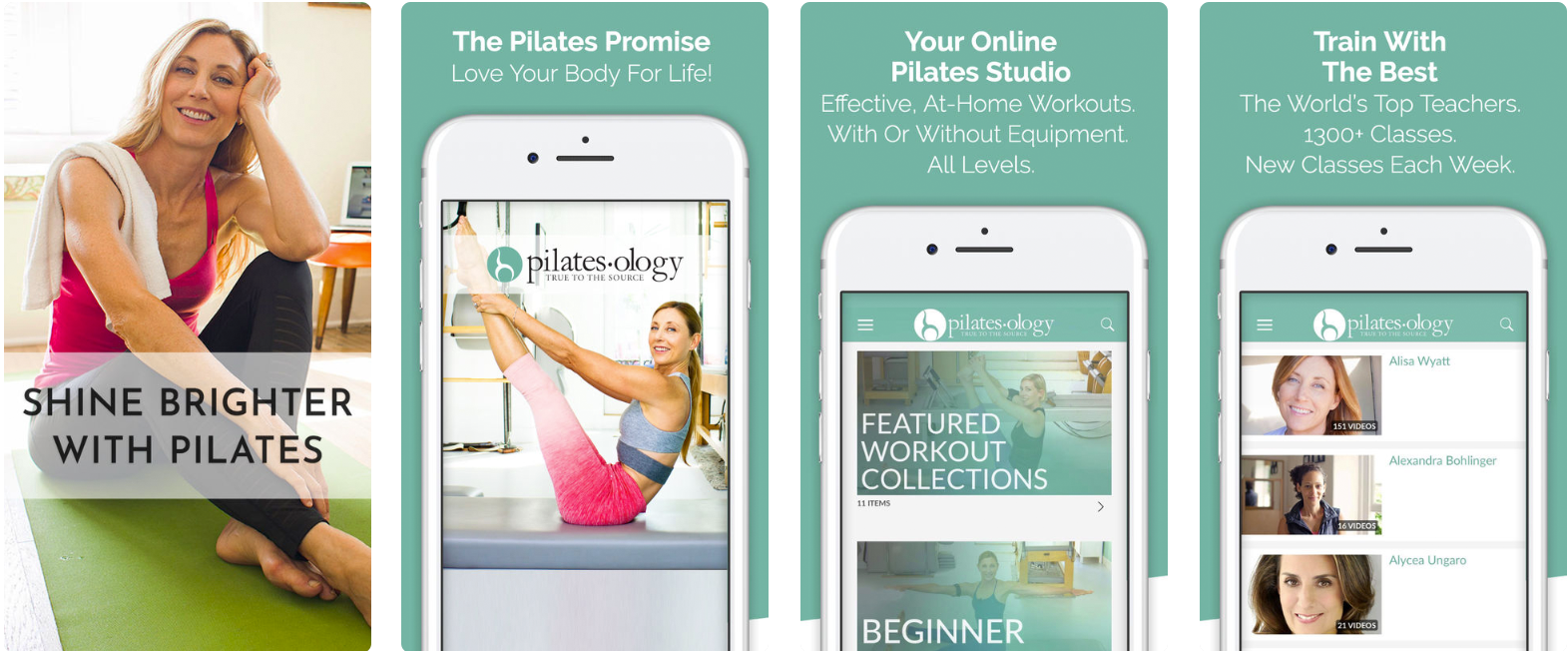 Check out their iOS and Android apps and read about which platforms they integrate with as well as other technical information below:

---
Technical Specs:
App platforms: iOS, Android, iPad and Android Tablet, (Roku coming soon…)
Website platform: WordPress
Video platform: Vimeo
Membership plugin: MemberPress
In-app features:
In-app playlists

Secure video downloads for offline viewing

Mobile push notifications

App-to-website membership syncing

Smart search

Advanced filtering
Ready to launch your own on demand app?