VidApp Customer Spotlight: Action Jacquelyn
Alo Moves instructor, a former professional ballerina, Laker Girl, Clipper Girl, and USC Song Girl, a certified personal trainer and reformer pilates instructor…  Jacquelyn Umof's professional background is amazing. With her skills and talent, she's also the force behind Action Jacquelyn.com, an online fitness and health platform with a focusing on healing and strengthening both the mind and body.
We're thrilled to be a part of helping make @actionjacquelyn history – introducing the Action Jacquelyn: Stretchy Fit mobile app/vid-app! 🎉🙌 
Jacquelyn now has a whole new and exciting way to grow her reach and connect with her Stretchy Fit members and community. With full unlimited access to Jacquelyn's video classes, poses library, tools and coaching sessions – members can stay inspired and supported on the go, whenever and wherever they need.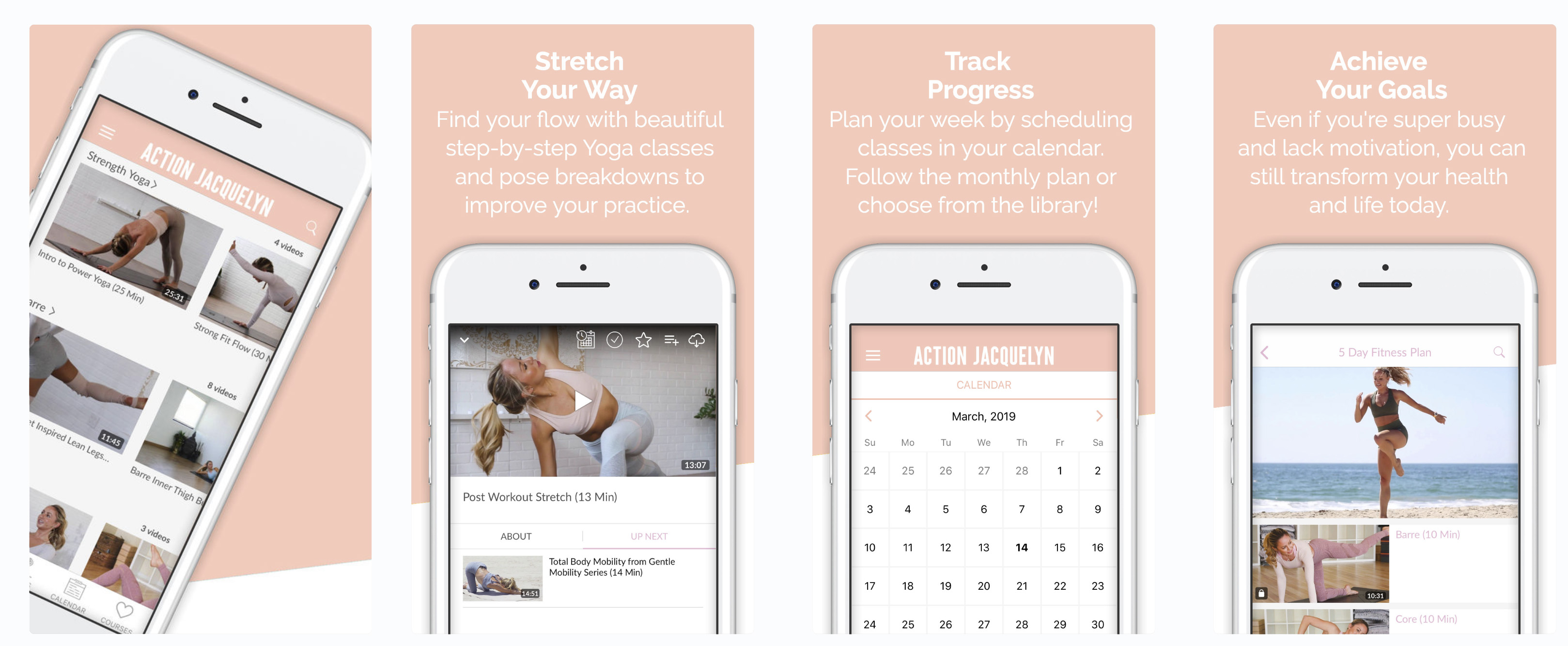 Understanding the Force: Jacquelyn Umof
From a young age, Jacquelyn had an inherent talent for dance. She has applied this talent to health and fitness, merging them and honing in on a dual focus of mind and body well-being. It's this focus and passion she's has created a blend of fitness + dance + yoga which is approachable, time-effective, and fun! Her mission and approach are what we at VidApp love.
"Daily mindful movement can create a happier life, a more positive outlook, success in your work and relationships, and a deeper sense of self-love."

Jacquelyn Umof, Action Jacquelyn Founder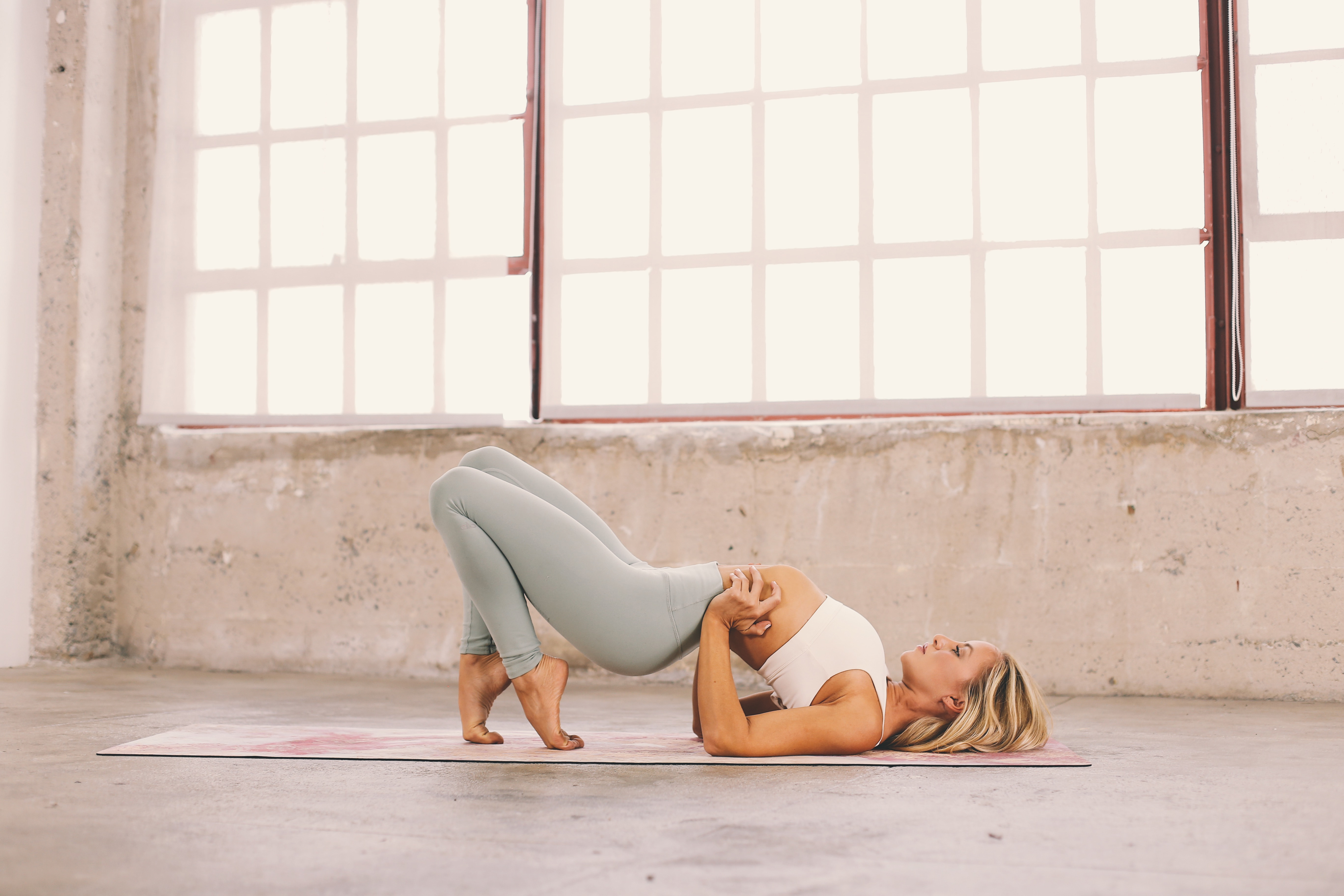 Action Jacquelyn's Needs
Jacquelyn wanted to integrate her existing Kajabi website with her app which is a challenge as Kajabi is quite a niche platform so app development options would be expensive, complex, and not provide a simple way to easily manage and update her in-app content.
Costly Upfront & Ongoing Expense
She wanted to develop an app that offered more than just basic functions and features, but Jacquelyn also understood that traditionally complex apps come with complex and expensive pricing i.e. >$25,000 upfront development.
Jacquelyn also needed to be able to create an app that would help her stand-out in the world of online fitness and health, and immerse her audience with her brand. One of the standout features which was important for her to offer app users was an in-app calendar.
VidApp Solutions
At VidApp, integrating apps with video-on-demand channels and sites is our specialty. We know the ins-and-outs of creating and launching apps that work in sync with Kajabi especially. Our niche and specialty connection with Kajabi simplifies her content management and means new members can sign up either via her website from within the App Stores – just like Netflix
Low Upfront Cost & Ongoing Support
Compared to traditional app developers, we're just a fraction of the upfront cost. On top of this, we offer a simple pricing plan ensuring that Jacquelyn's apps are supported, updated, and managed now and in the future – without any hidden or scary price tags attached.
Fully Customized with her Brand, Look and Feel
The customizable aspects of the apps, including design, color scheme, onboarding screens, and more, allows Jacquelyn to truly immerse her app users in the Action Jacquelyn brand. Plus, our custom in-app calendar means Jacquelyn gets to include the feature she wanted most.
App Features

In-app Calendar
With the in-app calendar feature Action Jacquelyn's members can relax knowing they have the option to schedule classes ahead of time, plus, the calendar provides a great way to keep her members accountable and on-track with their weekly workout goals by tracking which days are completed, missed, or scheduled.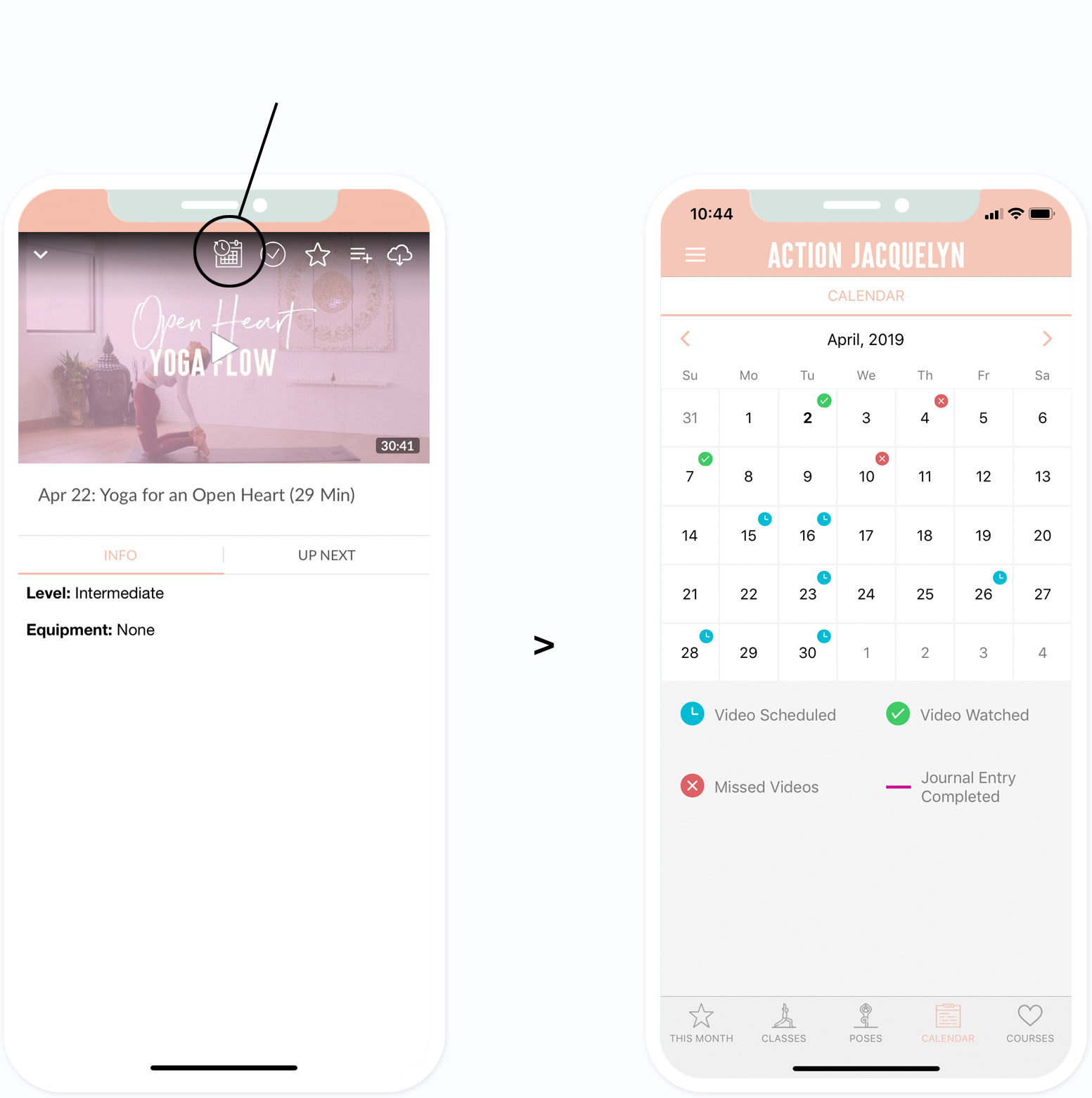 "With so many options it can be stressful to know where to start and how to make the time each day."

Jacquelyn Umof, Action Jacquelyn Founder

Kajabi Integration
We integrated and connected the Action Jacquelyn Kajabi site with her apps. This way, anytime Jacquelyn's members subscribe on either the web or inside the app, they get instant access across all devices. The integration also means any new videos or updates on her Kajabi site can be easily synced and updated with her apps – saving time and making sure her members always have the latest content!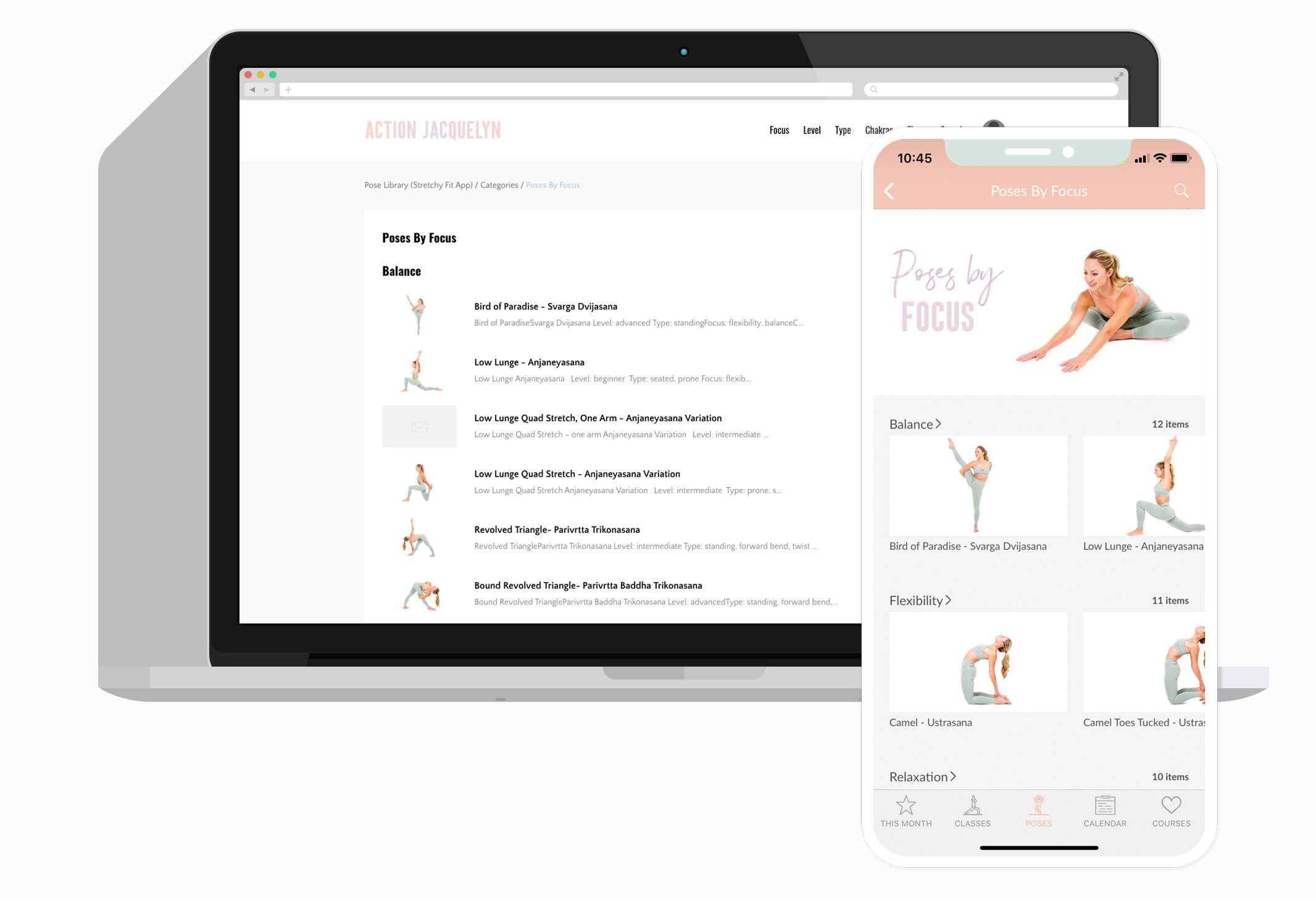 In-app Transactions
One of the most exciting parts is the activation of in-app transactions which is by far the most simple and frictionless way to gain new subscribers. Anyone anywhere in the world can find Stretchy Fit in the iOS or Google Play App Stores, download and then subscribe with the touch of their thumb. Seamless!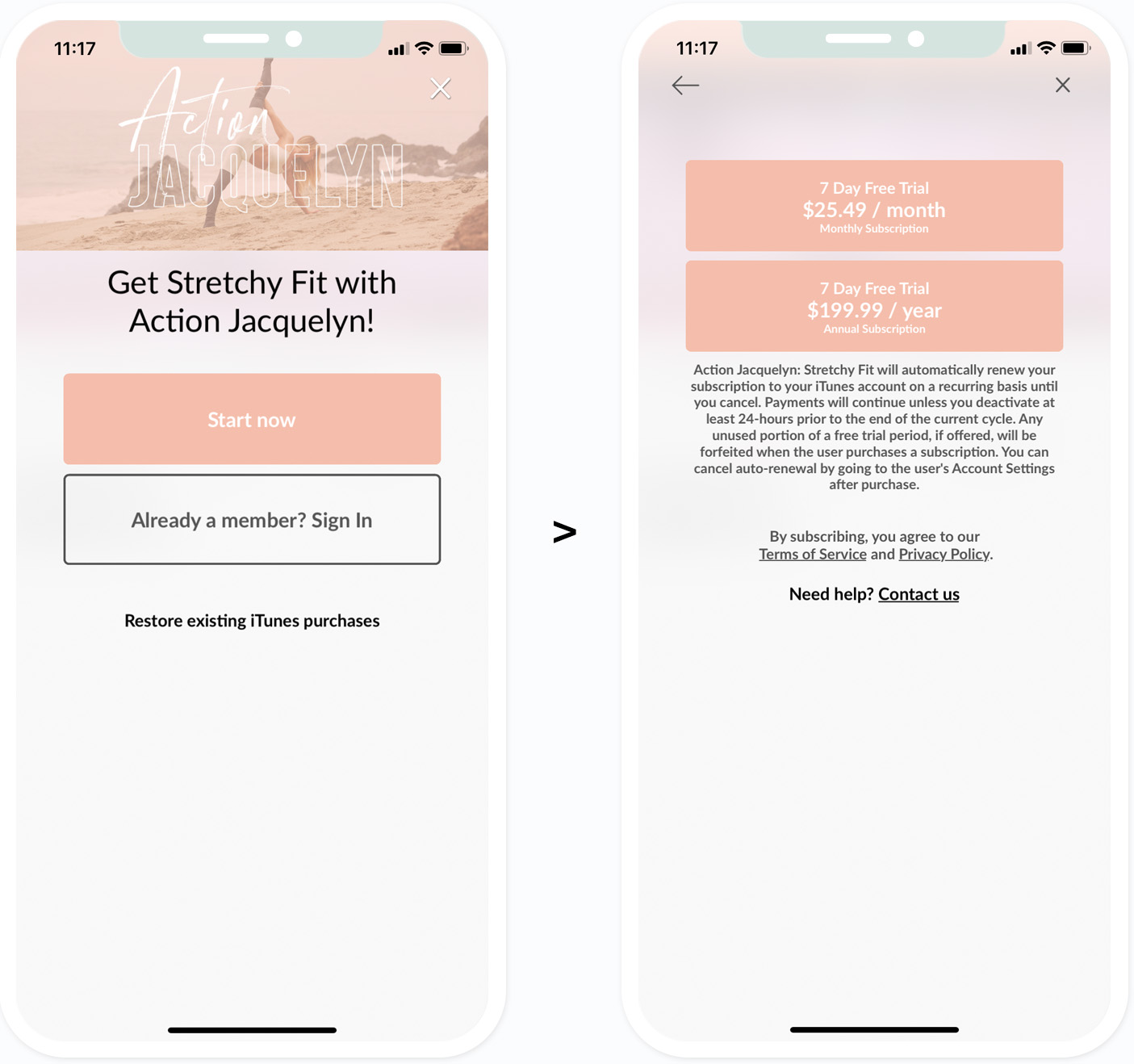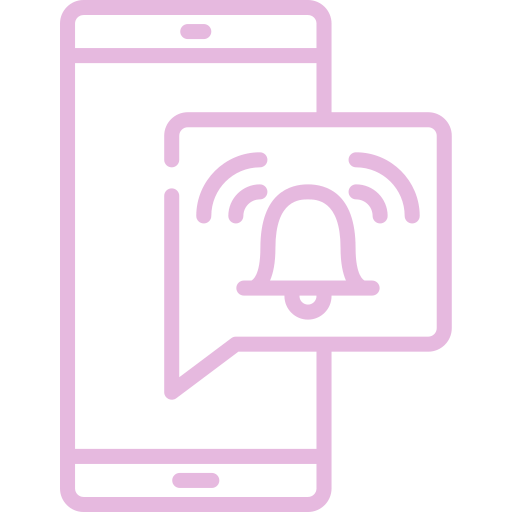 Push Notifications
Lastly, the push notifications feature provides a powerful way to combat declining email open rates, as well as an awesome way for Jacquelyn to engage and interact with her members and community. With an unlimited number of push notifications, she can let them know about their daily mantra, new workouts, yoga flows or poses!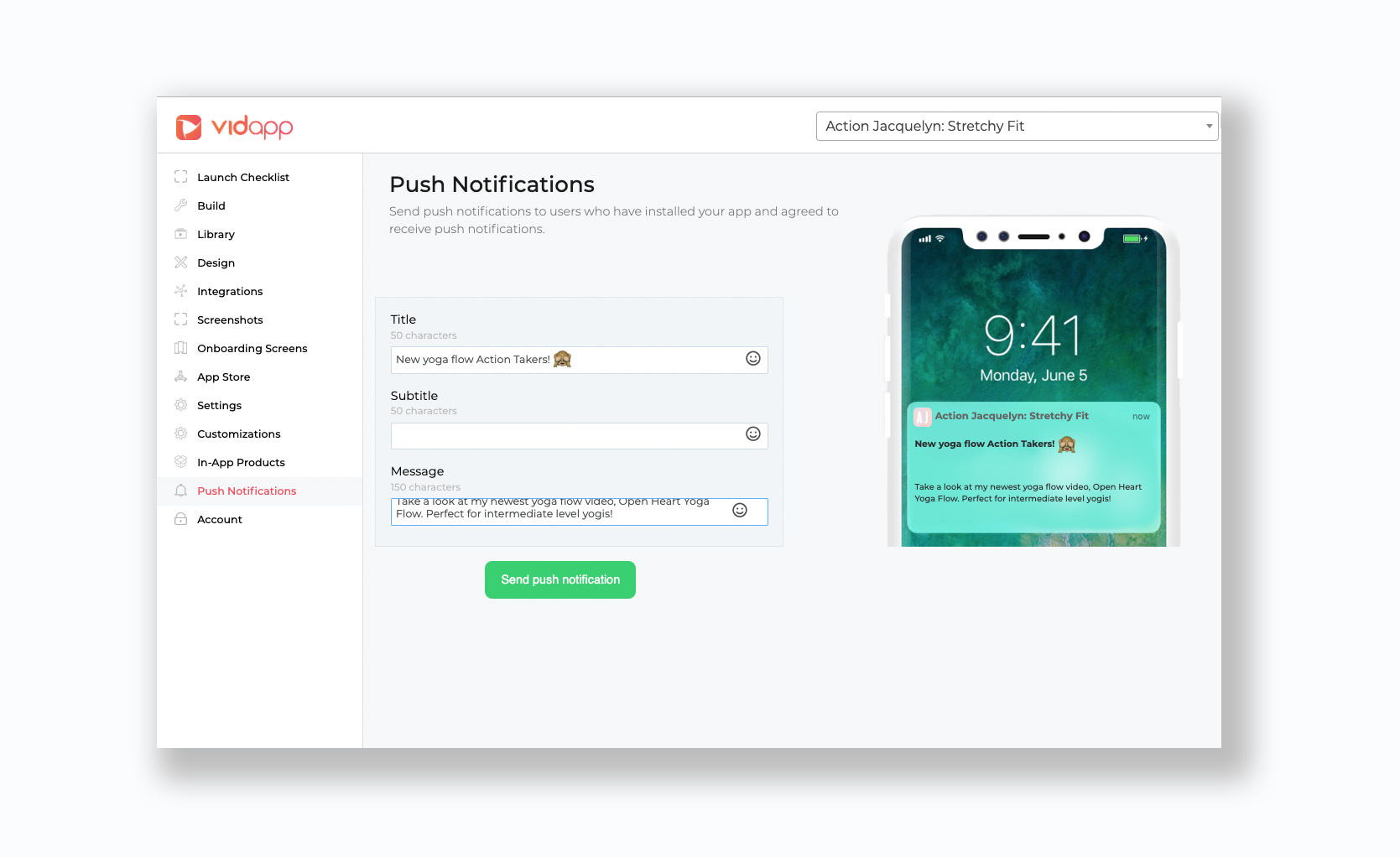 ---
Technical Specs:
App platforms: iOS, Android, iPad, and Android Tablet
Website platform: WordPress
Video & membership platform: Kajabi
In-app features:
In-app calendar for scheduling videos, classes, and programs
Playlists and downloads
Secure video downloads for offline viewing
Mobile push notifications
In-app transactions
Smart search
App-to-website membership syncing