VidApp Customer Spotlight:
Jasyoga, "the only yoga for athletes resource of its kind"
We take special pride in helping people and brands working to make their own dreams come true and make a difference in the world. Jasyoga is a brand doing just that. They're home to the only dedicated yoga for athletes video platform, empowering and supporting both trainers and athletes lead more balanced and resilient lives. We're super thrilled to be working on this dream with Jasyoga through helping them create and launch their mobile app / vid-app! 🎉
We appreciate the life of an athlete is tough work; it's a fast-paced world focused on performance. Athletes need to be performing at their best, always, and so the Jasyoga app helps support this by allowing users to access content anywhere and anytime.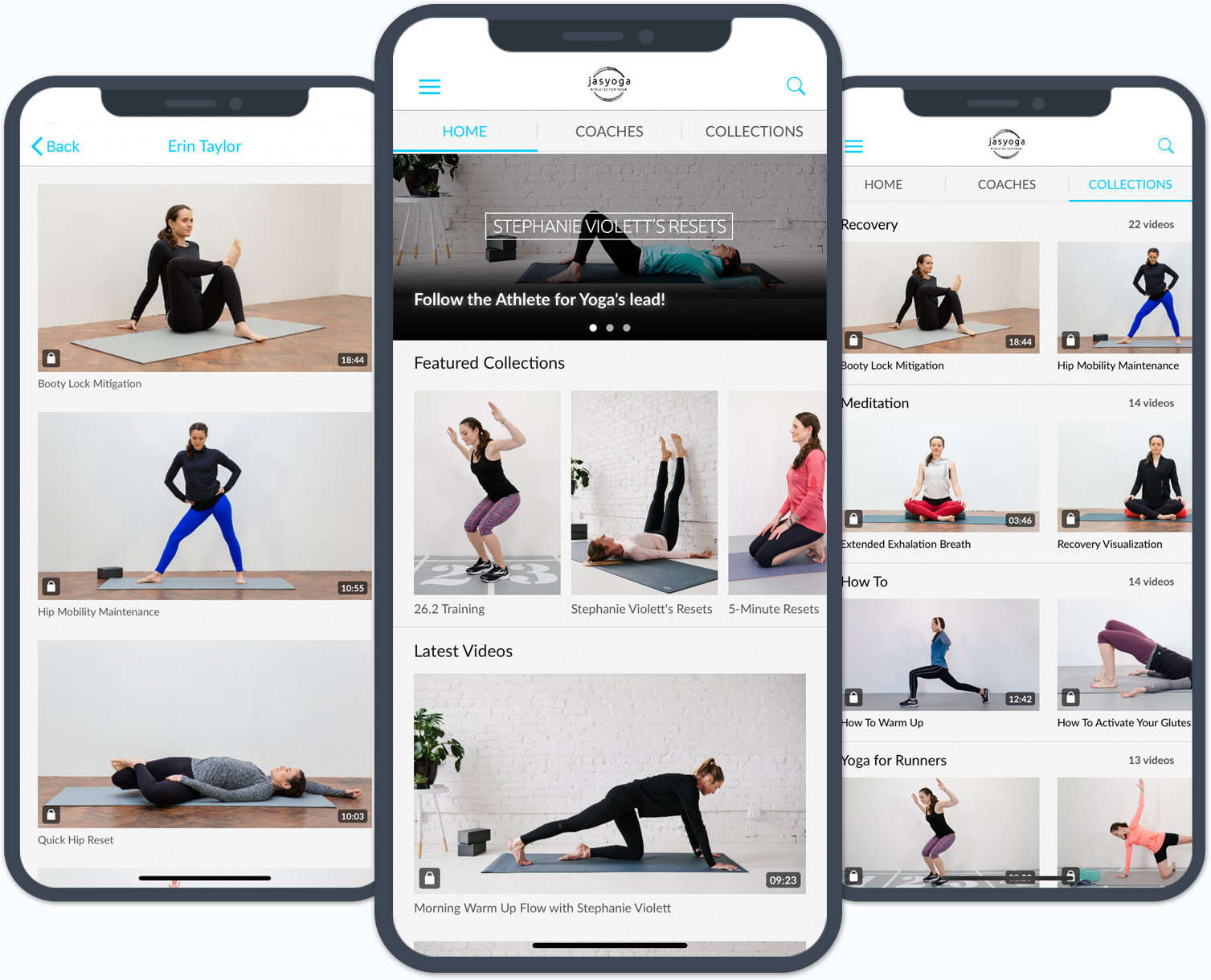 Understanding the People Behind the Brand
"My experience and ideas became Jasyoga in 2010. We started as a small team coaching athletes in the Seattle area. We unlocked the hips and unstiffened the hamstrings of athletes ranging from the University of Washington sports teams to NBA basketball players, built a super popular public 'outdoor studio' at Green Lake, and had many adventures on the mat and beyond in the PNW. But I always knew we could and must support more athletes. So in 2015 we launched Jasyoga Video, the only yoga for athletes resource of its kind, to deliver our practical solutions to athletes worldwide"

Erin Taylor, Jasyoga Founder & Head Coach
Pivotshare Integration
We connected Jasyoga's existing Pivotshare channel, a channel used to upload and sell video content, with her app / vid-app. What this means, is that anytime Jasyoga change or update their Pivotshare channel with new content, it automatically updates their app too. It's an integration that reduces time-consuming content management tasks, letting our creators focus on the important stuff (which we really like!)

Pivotshare Integration
We integrated Erin's apps with her existing Jasyoga Pivotshare channel so the in-app content updates automatically when new videos are uploaded online. This integration saves time and makes it super easy for Erin's team to manage content across web-to-mobile. Jasyoga's subscribers can simply log into the apps using their same credentials, and the customized design mirrors certain elements found on Jasyoga's channel which creates an experience for members that's familiar and intuitive.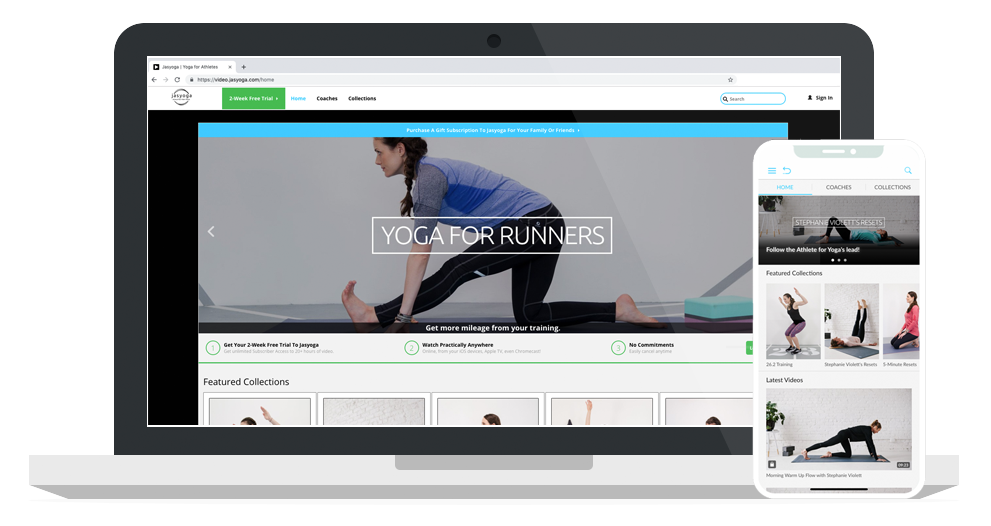 In-app Features

Smart Search
From yoga for cyclists and triathletes to yoga for stroller running and recovery, the Smart Search feature lets your app users search for content within the app. It's a great way to let your users easily and quickly navigate your content library (which is especially great for those with a comprehensive content library like Jasyoga!)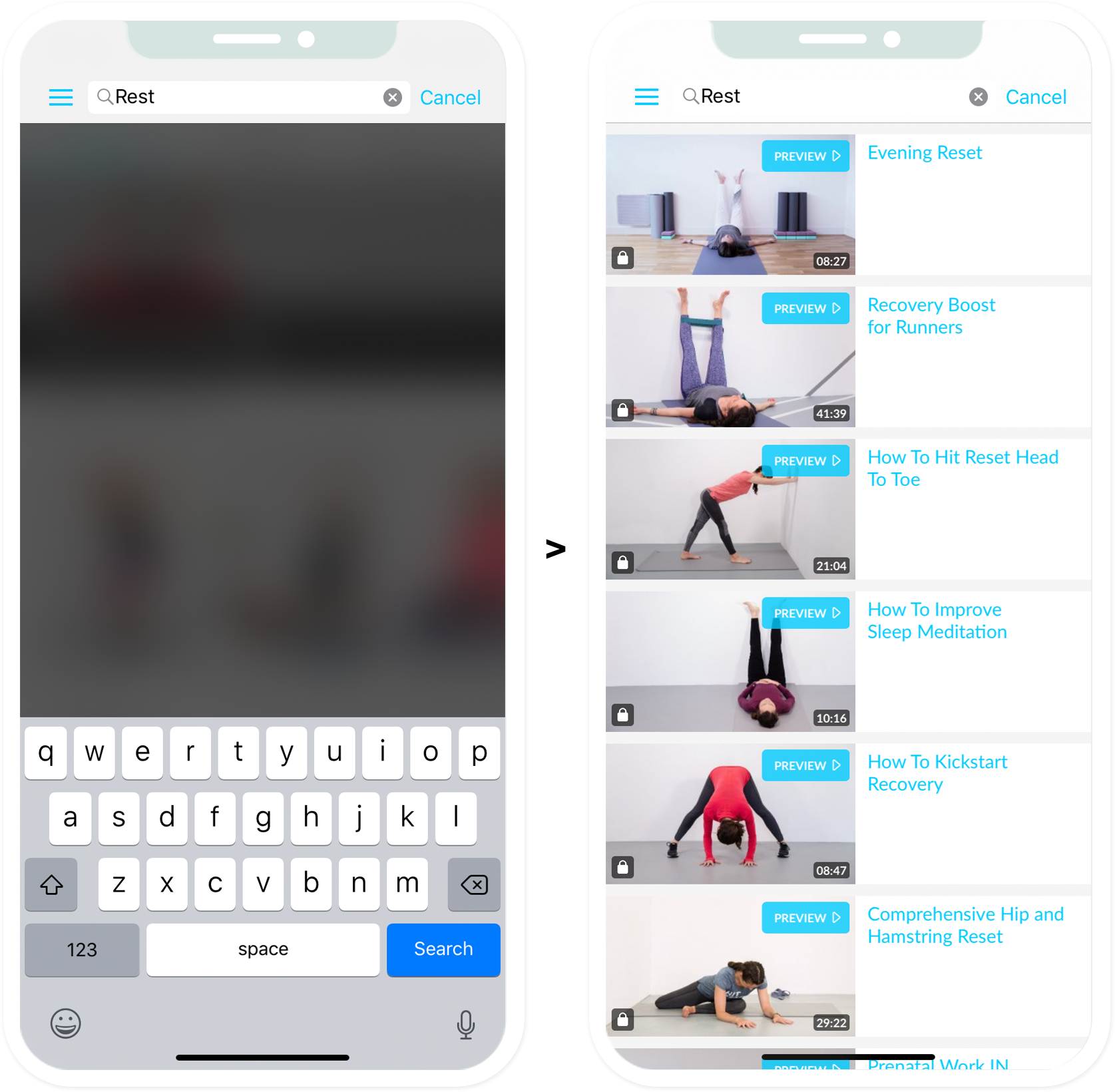 AirPlay/Chromecast Capability
Jasyoga app users can now easily go big by streaming or casting videos straight to their TV using AirPlay and Chromecast, allowing maximum utility and user experience for their members to watch across the web, mobile, and TV.

Design Customization
Our VidApp Builder is the online app builder platform our creators, like Jasyoga, use to customize their app / vid-app. They can easily customize and update any of the key aspects of their app like the color scheme to the navigation bar design!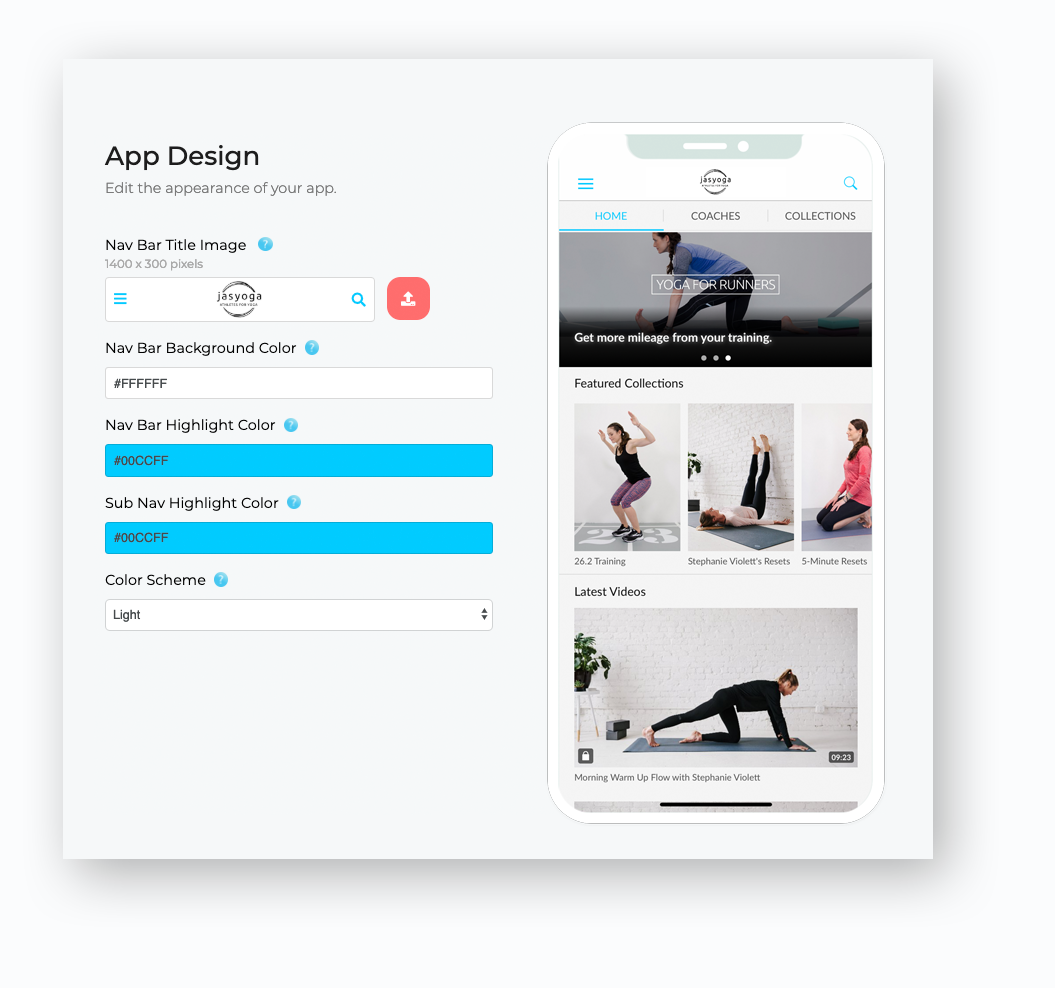 ---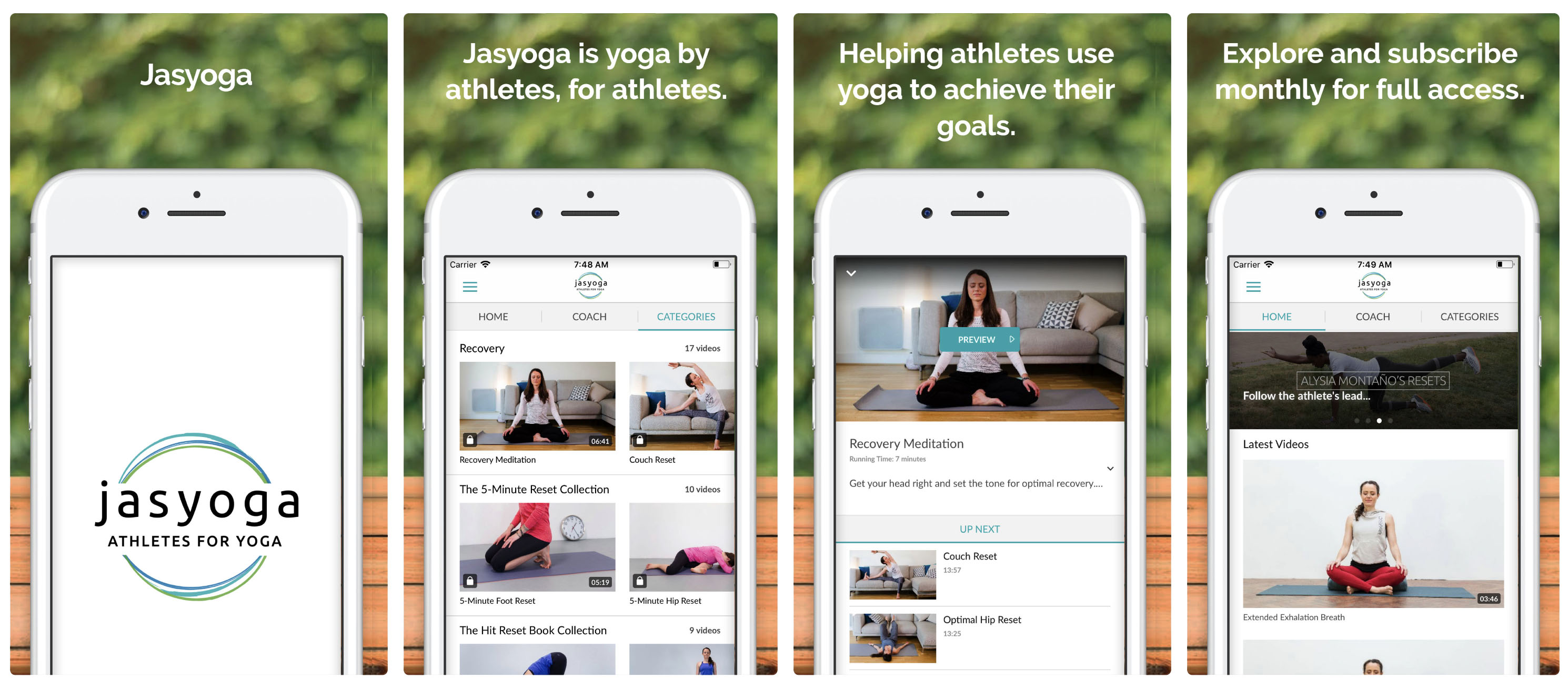 Check out the technical information or download the free Jasyoga iOS or Android app/vid-app below.
---
Technical Specs:
App platforms: iOS, iPad, Android, and Android Tablet
Website, video, and membership platform: Pivotshare
In-app features:
Smart search
AirPlay and ChromeCast streaming capability
Pivotshare integration
Custom app tab structure
Custom design color scheme